Tips and Tools to Rise Above the Freelance Competition
All freelancers know two things: How to adjust to a dynamic world, and how to hustle. In the last decade, the freelance economy has transformed in such dramatic ways, it's barely recognizable. Part of that indistinguishable nature comes from the sector's growth.
According to a joint report from Upwork and the Freelancers Union entitled, "Freelancing in America: 2017" more than 57 million (or 36% of the country's workforce) are freelancers. These self-starters now contribute roughly $1.4 trillion to the American economy; a sharp 30% increase over the previous year.
Part of the reason for this explosive growth lies in the number of freelance jobs found online; the report found that 71% of entrepreneurs stated the amount of work they acquired in the digital space increased in 2017.
Despite the 5-point increase in freelancers finding work online, the boom in the number of self-employed individuals has made platforms like Upwork, Freelancer.com, PeoplePerHour, and various others increasingly competitive. Additionally, more senior freelancers might be making less through these services as they can often be undercut by less experienced workers.
This means that freelancers need to learn to stand apart from the ever-growing pack; which means a little creativity is called for.
Attaining a higher profile and stealing a bit more of the limelight isn't all that difficult considering that most freelancers and solopreneurs don't employ many, if any, tools to help cast a spotlight on their talents.
This is where you can gain a significant competitive edge. If you're a freelancer that wants to up your game, try these ideas on for size.
One thing that a sizeable portion of the freelance audience fails to do is build a personal brand. Most folks are simply trying to get by, cobbling together work from various marketplaces.
Those that do opt to build a brand often have to compete with a relatively high barrier to entry. The monetary and energetic resources required to build an online business can quickly stretch into the range of many thousands of dollars and countless hours of work setting up shop.
The process of selecting an appropriate and worthwhile domain name, website host, theme, copy, etc. among various other marketing tasks like SEO, content, social, email, and more can consume all of a freelancer's time, leaving them with little energy to actually attract clients and work.
It's no wonder why so many are content merely existing on social media and freelance marketplaces like Upwork.
Savvier freelancers can utilize their time more wisely, however, as services like WiseBrand can help entrepreneurs launch their personal brand in as little as 30 minutes. As the company's CEO, Orly Izhaki, describes:
"This is for the people who are out there crushing it. Who don't have time or energy to waste on complicated marketing processes. . . Solo businesses don't have a lot of time to waste, or money to spend. There's no committee in charge of marketing, no team to consult. This is for the solo owner who needs a professional look in a heartbeat."
WiseBrand started out 10 years ago as WiseStamp – a custom email signature service. Through serving hundreds of thousands of freelancers, however, the company realized that self-employed individuals were underserved with tools to help them grow their businesses. This is what led to WiseStamp's evolution into WiseBrand.
Using this all-in-one resource, more than 700,000 freelance professionals are provided with a robust toolkit for creating a bustling online existence. WiseBrand bundles together the company's many services to generate a comprehensive business and branding package, perfect for freelancers who want to create an enterprise out of their services.
WiseBrand gives freelancers access to custom email signatures, business pages and listings, business cards, merchandising services, and in-depth analytics; everything an entrepreneur needs to achieve tangible successes.
While this toolkit can take a freelancer far, there are some other utilities that can help garner entrepreneurs more attention and work.
Once you are enjoying a treasure trove of clients due to effective and eye-catching personal branding, finding easy ways to run your business is essential.
Invoicing services like Sighted allow accounting novices to operate like pros. This mobile-friendly, custom invoice and expense tracking software is created specifically for freelancers, so entrepreneurs can generate invoices that appear sleek and professional.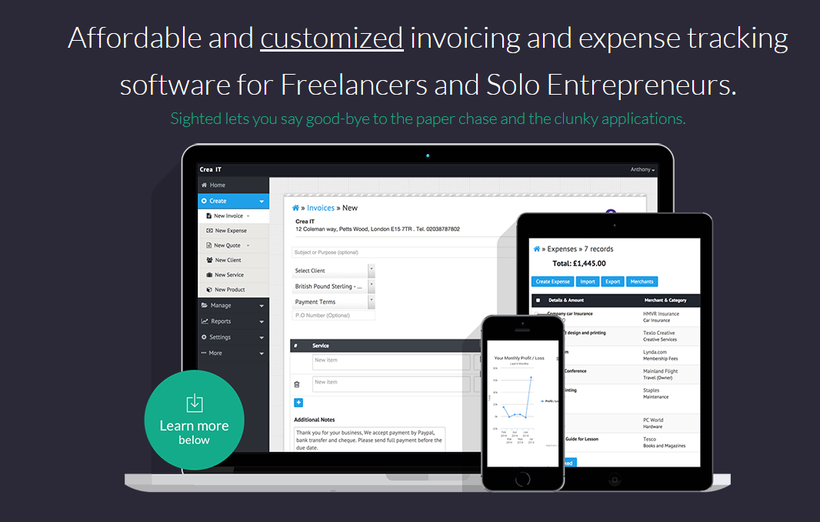 The system also gives users access to various payment options, profit and loss reports, and a myriad of other valuable features. Sighted helps freelancers collect what's due and stay organized come tax time too.
This sort of service enables freelancers to effectively track money as it comes in and goes out, while providing clients with customizable billing reports that make getting paid on time a synch.
Another arena where freelancers will want to outshine competitors is in client proposals.
Few among us enjoy creating proposals, but there's little chance of landing gigs without a brilliant pitch. If crafting a proposal isn't your forte, consider adopting Prospero.

Prospero does more than help freelancers concoct alluring proposals, it also assists in generating prices for various projects. The system asks its users a series of questions related to rates charged, project timelines, and other pertinent details, then generates a professional-looking proposal based on the answers given.
While these tools can certainly help give you a leg up in the freelance arena, you're going to need to put forward more than a few fancy documents and a well-designed website.
Authenticity is a hot topic these days as it is an essential pillar of influence online and is highly important to consumers and clients. Freelancers often resist this transparency, however, as many fear revealing their true identity will cost them work.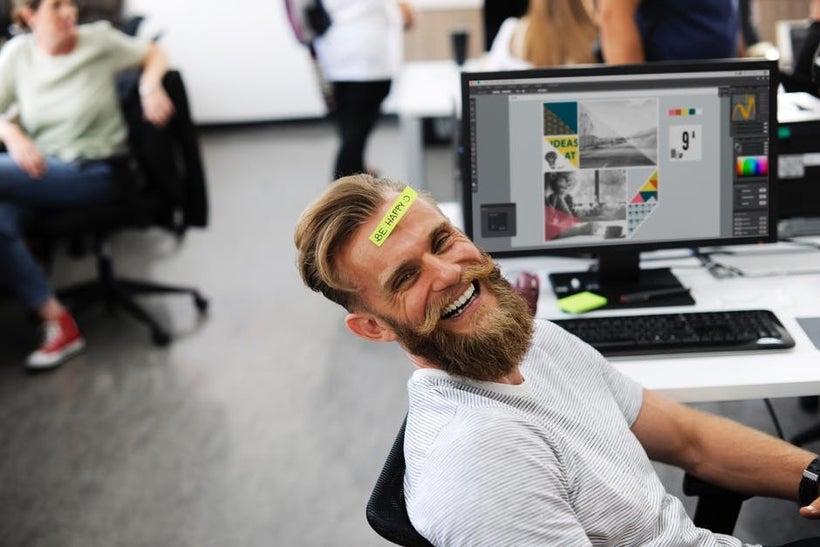 These fears are completely unfounded. In fact, putting your real self out there is what will enable clients to connect with you on a deeper level. And to put yourself on the line means knowing your strengths and your weaknesses, and being okay with revealing them both.
One of the biggest mistakes a freelancer can make is to try to pretend they're perfect; this is clearly inauthentic, and clients can't relate to that type of image. To land gigs and get people to trust you, you need to be relatable. It's okay to show your weaknesses. The most important currency the digital world relies on isn't money, it's trust. Drop the false pretense with your clients and you will discover a major uptick in loyalty and repeat business.
Don't forget to confidently boast your strengths and successes as well. Express the wins you create for clients in clear and articulate ways; don't hide behind humility and assume they will naturally see all your efforts. Take the time to put together decks and documents that show the positive impact you've had on your clients' goals. No one else will sing your praises if you don't start the dialogue.
Authentically showing up in this manner will enable you to create real, lasting relationships with your clients. And when you build real relationships with people, you can often obtain repeat contracts or even gain referrals and recommendations.
The freelance movement is a sizable force, creating freedom and flexibility for millions of self-starters. The advent of the above resources and services has made obtaining success online more streamlined and effortless. The key is to let yourself shine through your authenticity; and using a few powerful tools to help cast a light on your genuine and skillful work will help you achieve and supersede your goals and dreams.
Source link